Water Conservation Tips From Our Plumbers in Escondido

At our Escondido, California plumbing company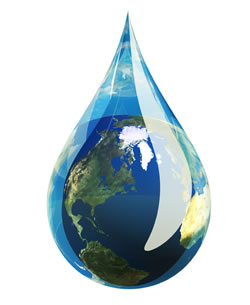 we are always looking for ways to save our customers money. One of the major concerns of our customers are ways to cut back on water usage and save money on utility costs. Limiting the amount of water you use is an excellent way to save money and help eliminate waste at the same time. Here are some ways that our plumbers in Escondido suggest you do in order to reduce the amount of water you use unnecessarily:


When washing your dishes by hand, don't leave the water on while your rinsing. Consider filling one sink with wash water and the other sink with rinse water.
Adjust your home sprinkler so that you are only watering your grass. Often times, sprinkler systems that have not been set properly will not only water the grass, but the sidewalk and even the street as well.
Only operate your dishwasher or washing machine when it's fully loaded. If your system has a load size selection option, it's also a good idea to adjust it accordingly.
Don't turn your shower on until you are ready to get in. Often, people turn the shower on and allow it to run for several moments before jumping in. This small step can save more than 1,000 gallons of water annually.
Install a cover over your pool or spa to limit the amount of water evaporation. It's also a good idea to check for leaks periodically so that you're not making unnecessary refills.
When brushing your teeth, consider turning the water off while brushing. You'll only need the water on when it's time to rinse.
Install a leak monitor system. With this type of system, your home or office will be monitored for the presence of any water leaks. Should a leak occur you'll be promptly notified so that it can be repaired quickly.


Please feel free to call our plumbers in Escondido with any questions or concerns you may have. We're standing by to help you solve all of your plumbing issues.