Our Escondido Plumbing Contractors Are a Cut Above!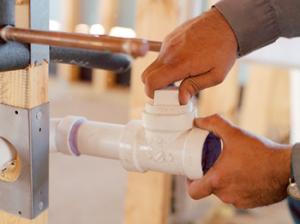 All Escondido plumbing contractors aren't created equal, and our company stands out from the crowd. With their combination of experience and extensive training, our skilled plumbing technicians are what make the difference between just average and exceptional service. We equip our certified plumbers with the best in industry-leading technology in order to deliver top-notch service to each of our customers. This combination allows us to only offer the best - we guarantee it!

Here are Some of the Services we Offer to our Commercial and Residential Customers:

Sewer Repairs
24-Hour Emergency Plumbing Services
Sewer Repairs Can Be Done By Our Escondido Plumbing Contractors

We are fully equipped to handle any of your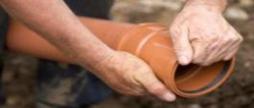 sewer needs from small stoppages to large sewer line blockages. Even if you have a collapsed line we can help you. Using modern technology, we can both diagnose and reduce the risk of future sewer concerns.
Backflow Testing
This process allows us to make sure that your water is not flowing in the wrong direction toward your supply line. If it flows in the wrong direction, the water in your home or business can become contaminated. Our backflow testing services help solve and prevent this malfunction from happening.
Repiping
After a number of years of use, your plumbing system may require some repiping. Low water pressure, a slab leak, or recurrent broken pipes are some of the most common causes of a system that is in need of repiping.
Repair Plumbing
Each member of our team of technicians is certified in diagnosing and repairing common plumbing problems for both old and new systems.
Remodeling
We will gladly work with homeowners who are looking to redesign or upgrade their current plumbing systems in their bathrooms, kitchens, or any other part of their home.
Our Escondido Plumbing Contractors Offer 24-Hour Emergency Services
We understand that plumbing emergencies

don't always happen during normal business hours. We have a team of technicians ready for dispatch 24 hours a day, 7 days a week.
Your plumbing repairs are only as good as the company that performs them. Don't trust such a huge investment to just anyone -- we're the Escondido plumbing contractors you can depend on.

We service the 92025, 92026, 92027, 92029, 92030, 92033, and 92046 areas. Call us today for an estimate!