Professional Trenchless Sewer Repair in Escondido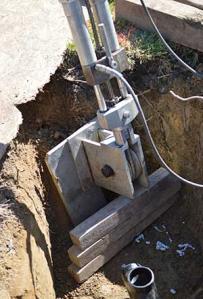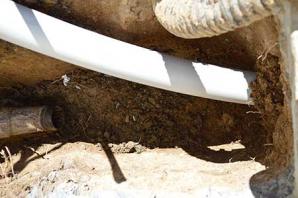 Sewer lines don't last forever. Sooner or later, even them most durable sewer lines will experience severe root invasion, develop pressure cracks, or build up more stoppage than can be removed even by the best drain cleaning equipment. When that happens, it's time for a sewer repair.
Unlike conventional sewer repair jobs that can tear up your yard and take days on end, trenchless sewer repair is minimally invasive and can often be done in a single afternoon. The new cured in place piping will last for decades upon decades, which is why you won't have to deal with your sewer again for a very long time.
Whether you're ready to get a bid, schedule a service, or even just talk with a professional about the ins and outs of trenchless sewer relining in Escondido, we're happy to help.

Why Call Us for your Trenchless Sewer Repair Needs?
You'll find a number of companies offering trenchless sewer repair in Escondido, but none that handle the job with the same professionalism, courtesy, and technical know-how as our team. Our plumbers have served Escondido for more than 30 years, and homeowners throughout the San Diego area know to call us when they want the job done right the first time.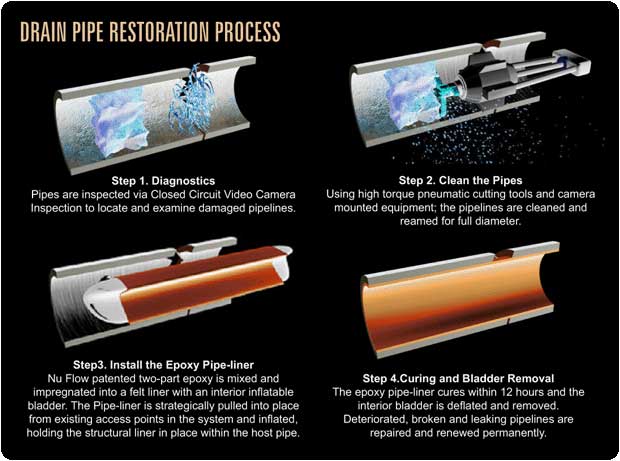 Franco recently came to give me an estimate for my sewer repair situation. He was incredibly helpful and knowledgeable about the process, and didn't mind spending a lot of time walking me through the process. I ended up hiring them to do the work, and it was all performed exactly as advertised. No complaints whatsoever.
Grace E., Escondido
The job took them maybe three or four hours, including the time it took for them to cover the holes and fix the landscaping a little. Jon T., San Marcos

Frequently Asked Questions about Sewer Replacement

How long does a trenchless sewer replacement cost?
The whole process generally takes less than a day. It can take a little longer if access to the sewer line is difficult, or if any part of the line is collapsed or clogged.

How much does trenchless sewer replacement cost?
It varies greatly from job to job, but will generally cost about the same, or a little less than a trenched job. Savings increases for longer sewer lines.
I have a small sewer line. Am I stuck with it?
No. We can use pipe bursting to enlarge the size of your sewer line.

Is trenchless sewer relining permanent?
Absolutely. CIPP sewer lines will last for several decades and HDPE lines are rated to last for an entire century.

Get a Bid on Your Trenchless Sewer Repar in Escondido Today!
A hassle-free trenchless sewer repair job is only a click or call away. Whether you're ready to pull the trigger, or whether you want someone on-site to explain the process and show you exactly how we'll approach your sewer repair job, we're always ready to help.